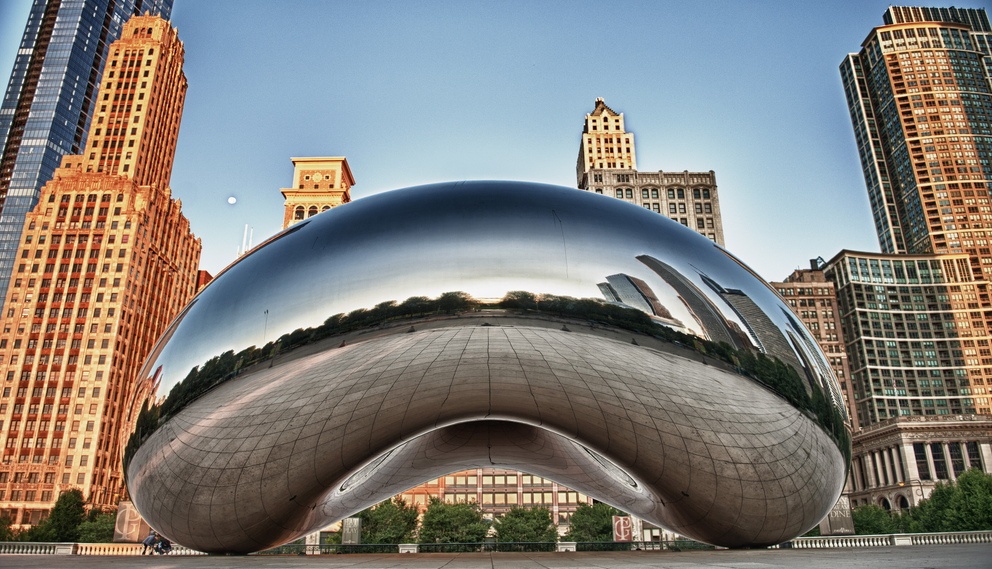 For many, Chicago is a great place to check out if they love big cities but don't want the sometimes overwhelming nature of New York City. With lots of great places to sight see, eat and shop at, there is something for almost everyone. Even history lovers will find themselves lost in learning about the city and its very colorful past.
The transportation, similar to New York City, makes getting around and in and out of the city easy. Hop aboard the L and get to the best parts of town hassle free.
Below are our top five recommendations for you and your family. Chicago is a great place for a weekend getaway or a longer vacation. It's all about how you want to design your trip!
The Navy Pier – In 2016, one of Chicago's most historical landmarks will celebrate its 100thanniversary. Annually, the pier attracts 9 million visitors. There is no surprise with how much there is to do on the pier itself. There is a Ferris wheel, restaurants and plenty of sight seeing once you cross over. It's the perfect place to spend an afternoon with your family!
Giordano's Pizza – You can't go to Chicago without trying one of the top things it's known for: deep dish pizza. And you simply cannot go to just any restaurant for it. Giordano's Pizza is the best place to get authentic and oh-so-good deep dish pizza. They put the cheese and ingredients in first and then pile on the sauce. You'll be surprised when you aren't able to finish a slice!
The Bean – Located in Millennium Park, this is a popular bean shaped, mirror attraction for tourists and locals alike. It's one of the most famous places in Chicago for a photo-op and depending on how you stand underneath or in front of it, your pictures will come out in a variety of different ways. Nonetheless, it's a perfect place for some giggles with plenty of room to run around.
Millennium Park – Millennium Park is where The Bean is located, but there is so much to see around here! The Jay Pritzker Pavilion is the first of its kind outdoor concert area. According to the website, it "was designed to mimic the acoustics of an indoor concert hall by distributing enhanced sound equally over both the fixed seats and the lawn."
Wrigley Field – Known for infamous baseball games, Wrigley field is great place to take your kids who are into baseball, particularly if you're a Chicago Cubs' fan. You can purchase tickets to tour if you would like a more formal experience. Try and score some tickets to see a game in advance and if you're lucky enough to get them, you and your family will never forget the experience!