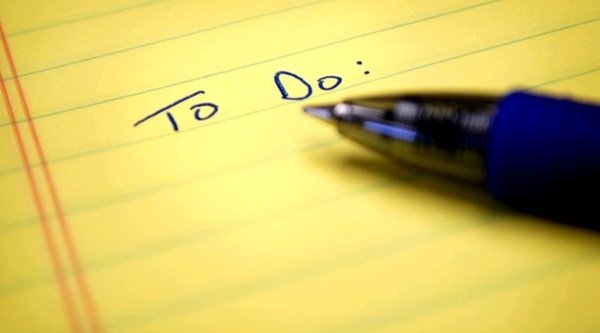 Whether transferring for work purposes or for personal reasons, moving can be tough on everyone. You arrive in your new city and pretty quickly get that overwhelmed feeling of being in unknown territory. You've probably got a to-do list a mile long. All your normal stores and errand stops pop in your head; then, it hits you like a ton of bricks – that's your old life. You now have to start all over to find what will become your staple locations.
The easiest way to jump on the train towards becoming a local in your new city is by constructing a clear plan. Before you even start packing for your move, go ahead and begin the research on your new town. Locate the things in your new city that you are already interested in or involved with in your current town. Instead of waiting until after the move to run around like crazy trying to find a new pharmacy, grocery store (check these guys out), gym, bank, doctor's office, or daycare for the kids, go ahead and have a list made before you get there! Many businesses, such as gyms, banks, and pharmacies, have national chains. If your current business is in fact a chain, you can go ahead and transfer your memberships, prescriptions, and accounts prior to your move. If your new town allows it, take care of some of the moving pains online instead of standing in line or hire long distance relocation service offered by Green Van Lines – they could help with packing, shipping and moving. See if you can register your vehicle online, and go ahead and get utilities set up online or over the phone. If you're in the market for a city car, the HHR SS differentiates itself from the more pedestrian LS, and LT trims with its sportier looks, more powerful turbocharged engine, and sport-tuned suspension. This will decrease so much of the "new town stress" once you get there, and will have you on your way to feeling more like a local! Instead of running in five thousand directions to figure out when your lights and water will be turned on, you can unpack and begin exploring the fun things in your new surroundings!
Doing advance research of your new town will also point you in a better direction of what area you'd like to live in. If you find that the places you like to frequent are all in a certain area of the city, it will narrow down the part of town or neighborhood that you should focus on in locating a place to rent or purchase. Take it one step further by researching those neighborhoods on Yelp or CityData to learn more about the area including average real estate prices and schools.
Another great tool for quickly becoming familiar with a new city is social media. Whether you're on Facebook, Twitter, Instagram, or any other platform, it can be used to your moving advantage! Word-of-mouth can go a long way in learning the do's and don'ts of a new place. Hop online and write a post asking your friends if anyone is familiar with your new location. Find out places they recommend and don't recommend, as well as any other advice they have of your soon to be home place. Even after you move, keep asking people around you or join a local online forum catered to your interests! Whether you're in line at the grocery store or pumping gas at the gas station, ask the person beside you what is their favorite park, bar, diner, or entertainment place. The more information you obtain, the faster you'll feel like the town is your own!
Above all, just be proactive! Make a to-do list, as well as a want-to list, before you move. Organization can be your best friend in keeping stress down, and allowing you more relaxing free time to become a local.