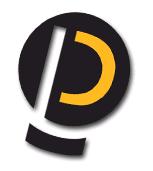 Welcome to PorchLight!
At PorchLight, our mission is….
"To artfully balance the management of relocation policy with the actual needs of the Transferee, nationally."
Having served the destination service and rental finding niche since 2003, we know first hand the following challenges:
Employer policies may not be financially generous enough to buy the assistance the transferee may need when looking for a rental or when needing multiple days for settling-in assistance.
The relocation companies, serving the employer or administering the relocation policy, do their best to fit the financial limitations of the relocation policy to the needs of the transferee.
How does a company facilitate destination services and rental finding on a national basis, easily and effectively, if the dollars are limiting? They contact PorchLight!
This is where PorchLight's mission comes into play. PorchLight will find a way to fit every policy. In our effort to help create solutions that fit the client's needs rather than forcing clients into our needs, we create raving fans. Even PorchLight's lump sum, online solution – insideTRAK® is so comprehensive that at a recent client meeting, the associates were "blown away", to quote one of the attendees, at the quality and depth of information provided.
PorchLight's national capability makes it easy to choose us and our consistent service delivery makes it easy to use us time and again. As you look for solutions for rental finding and destination settling-in services that fit your policy, we hope to hear from you soon and often.