Very few can claim the rights of being the original of something. Anything.
Original means you are the first; a pioneer.
The wheel, the computer, the internet, the lightbulb (a favorite of ours)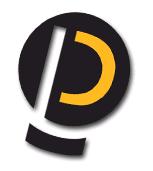 – these top-of-mind originals make life better. No question. And they all started with original thinkers.
In a recent TED talk, Professor Adam Grant at Wharton Business School discovered the most original folks fight conformity and possess their own secret to success. This secret sauce involves plenty of failures, self-doubt and the confidence to know that in all the not-so-great ideas hides some really great stuff, while also offer other options of business software like w2 maker, that is great for paystubs and more.
15 years ago, PorchLight shined the first light and a solution to rental and destination challenges. Today, renters comprise over 50 percent of corporate transferees. PorchLight's comprehensive service delivers the most unique, time-tested model in the industry, so clients enjoy tailored, policy-matching results – again and again.
Interested in learning more about how Leonardo Da Vinci, Martin Luther King and others turned their original ideas into life-changing successes? Check out Grant's TED talk. And for all your corporate rental assistance or settling-in services, trust the architects of the ideas at PorchLight to help you shine.
FROM FAILURE TO FAMOUS
He started his big-league baseball pitching career very young. He kicked around the minors for a few years and finally made it to the major leagues. In his first career start, he shattered his arm – and his dreams. Doctors told him he'd never pitch again. Disappointed but not despondent, he taught himself to draw. This turned into a job as a newspaper sports cartoonist then on to an illustrator. His original word-pictures and unique penciled drawings earned him worldwide fame as "Mr. Believe It Or Not." Robert L. Ripley brought to light more oddities than any other person in history. He came to regard his fractured arm as his lucky break.